Do you have a dust problem? Are you concerned with the air quality in your facility? If so, then you need to use proper air quality control equipment, like a dust collector or wet scrubber, to ensure that you keep your site safe and maintain regulatory compliance.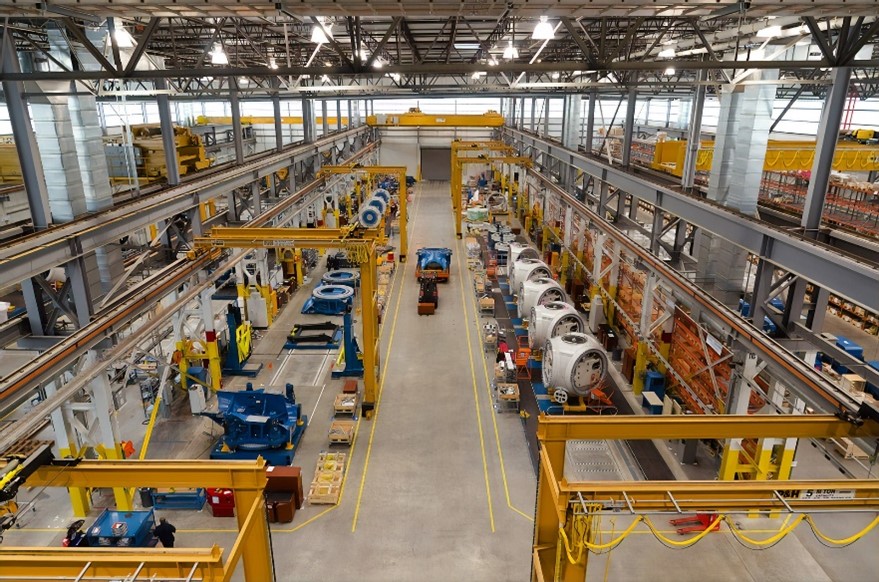 However, improving the air quality in your facility isn't as easy as picking a dust collector out of a catalog and hoping for the best. You need to choose an air quality control solution tailored to the specific needs of your application if you want to truly optimize the performance and efficiency of your dust collector.
That's the idea behind total dust management. Total dust management is about taking a full-service, systematic approach to dust control where air quality experts help you to specify the right collector for the job. The benefits of total dust management include:
Improved dust control

Higher dust collection efficiencies

Longer collector life

Reduced downtime
The Total Dust Management Process
You know that you have a dust problem. Now what do you do?
The first step should be to partner with dust collection experts to help you determine your specific requirements and dust management needs. It's important that whoever you partner with has extensive experience handling a variety of dust across various industries. That way, they can draw from their past experience to help you find a better solution faster.
Once you find the right partner, the total dust management process will involve the following:
Determining Your Dust Management Needs
In order to find the right air quality control solution, you have to find out what kind of dust you have. Are you dealing with process dust or fugitive dust? Does it come from powdered food products like grains or spices, or is it something more like sand or sawdust?
Whatever the dust is, you'll want to determine the bulk density and particle size distribution. This can be done through a particle analysis. Knowing the bulk density will help with re-entrainment and filter design, while the particle size distribution can help predict dust collector performance.
After figuring out what will be going into your dust collector, you need to know what you want to come out of it. Determining your emission requirements will depend on the required EPA emission standards for your industry/application. Since there are so many different EPA standards, you cannot always expect a standard dust collector to meet the specific EPA standards surrounding your operations.
If you are handling combustible dust, you will also need to get a Dust Hazard Analysis, or DHA, performed. NFPA 652, the Standard on the Fundamentals of Combustible Dust, requires any facility with potentially explosive dust to get a DHA. Your DHA will help you evaluate your dust management needs and point out any potential problems with combustible dust. Properly handling combustible dust will help to mitigate your chance of a dust explosion, keeping your facility and your workers safe.
Finding the Right Dust Collector
Once you know what kind of dust you are dealing with and your emission goals, it's time to choose the right type of dust collection equipment.
Dust collectors are broken down into two categories: dry dust collectors and wet scrubbers. Both types of equipment have their inherent advantages and disadvantages, making the decision of which is the right one entirely dependent on your application.
Dry dust collectors, also called baghouses, have long been the go-to collector for enhanced air quality control. They offer high collection efficiencies, enhanced versatility and require the least amount of energy. Types of dry dust collectors include:
Pulse jet collectors

Cartridge filter collectors

Reverse air collectors
Wet scrubbers, also referred to as wet dust collectors, are great for removing a variety of pollutants from your airstream or handling difficult dusts. Instead of using a filter bag or cartridge, they remove dust and pollutants via a scrubbing fluid. Types of wet scrubbers include:
Venturi wet scrubbers

Impinjet®

w

et

s

crubbers

Eductor wet scrubbers

Packed tower scrubbers
You'll want to work closely with your supplier to determine the best type of dust collector for your application. However, to help get you on the right path, here's a quick reference guide: 

After picking the right type of dust collector for the job, you'll want to work with your supplier to customize it to best fit your needs.
Ongoing Maintenance and Repair
Total dust management doesn't end once you get your dust collector installed in your facility. Without regular inspections and maintenance, the collection efficiencies and performance of your equipment could go down, causing you to lose control of your dust management.
One of the most important things to monitor is the pressure drop of your collector. A sudden spike in pressure drop can indicate a decrease in dust collection efficiencies and a major problem for your plant. Some municipalities and states may also require you to closely monitor pressure drop, especially if you have a hazardous application. Monitoring pressure drop and collection efficiencies will allow you to keep your permits and secure the ongoing success of your business.
For best results, it's also recommended to switch out certain parts of your collector at regular intervals to maintain optimal operations. Typical replacement parts include filter bags and cartridges, along with solenoid valves and timer boards.
Sly: The Total Dust Management Experts
Here at Sly, with nearly 150 years of experience in air quality control, we know how to handle dust. No matter your application or what kind of dust you're dealing with, we can customize a solution to your specific needs.
As the experts in total dust management, Sly offers a full-service solution to dust control. Our offerings include:
Particle

analysis

services

Operation expertise and explosion-proofing systems

Customizable baghouses and wet scrubbers

Maintenance assistance and quality replacement parts

Filter bag failure analysis services
Every solution from Sly is optimized for maximum dust collector performance, efficiency and service life. If you want to improve your air quality control with the best duct collection system available, partner with the total dust management experts at Sly.
Tags: dust collection equipment, dust collection system, dust collector system, dust collector maintenance, industrial dust collector