Are you considering using a wet scrubber to improve your facility's air quality control? With high collection efficiencies, explosion risk mitigation, and the ability to remove both dust and gases/vapors in one system, wet scrubbers are great for a variety of industrial applications. Paring the perfect wet scrubber to the right application can lead to collection efficiencies of over 99.99% in certain instances.
To see if a wet scrubber is right for your application, take a look at our Wet Scrubber Fact Sheet down below. This quick, one-page fact sheet will help you to determine if a wet scrubber is right for you, as well as which type of wet scrubber is best suited to handle your dust management needs.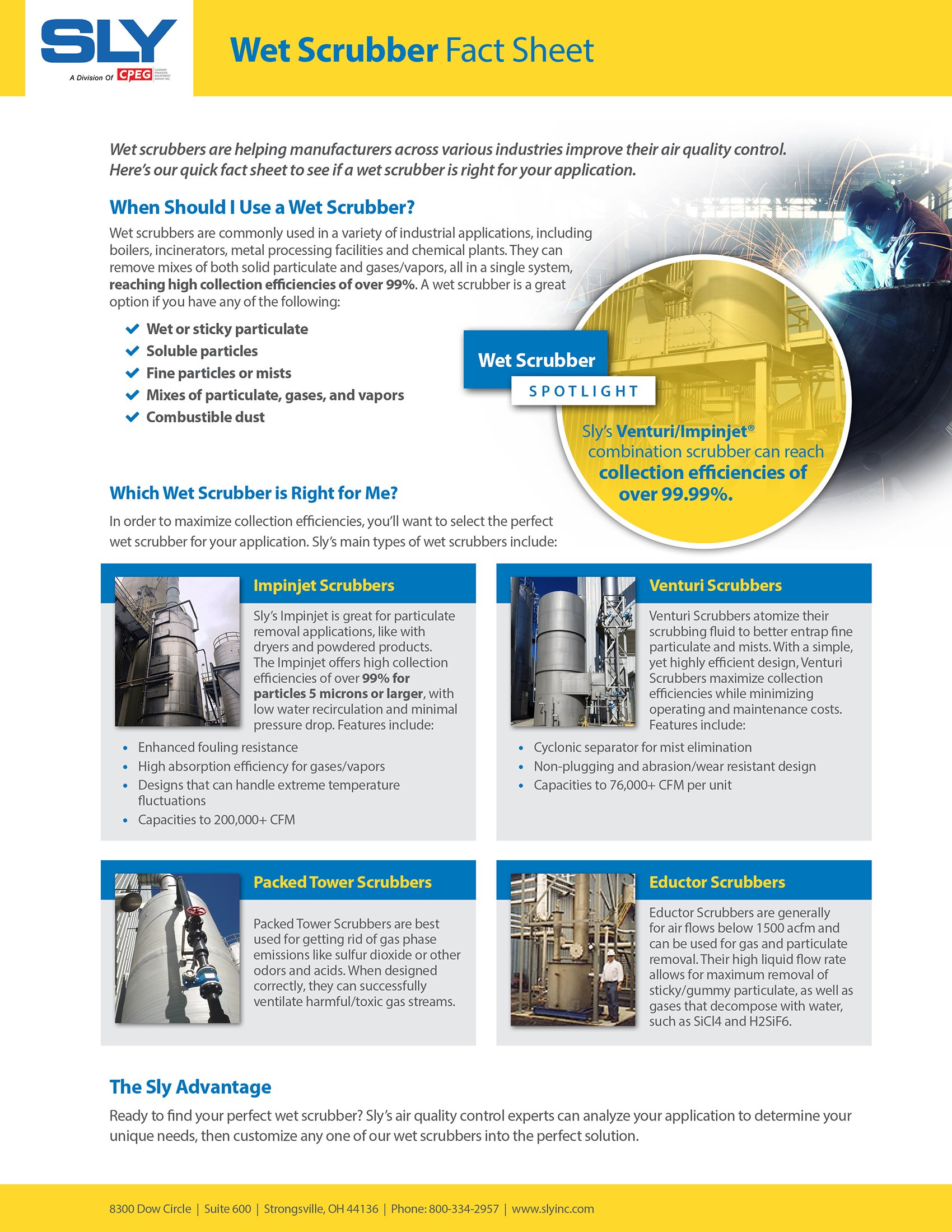 For more information, request a quick online quote today from our wet scrubber experts.
Tags: wet scrubber